Boxes and Corrugated
No matter what you business is looking for… from shipping containers to product packaging to ordinary brown boxes… Dairyland Packaging has you covered. We offer a full range of innovative corrugated products for every one of your product needs and specializes in custom packaging solutions for any size business.
We offer…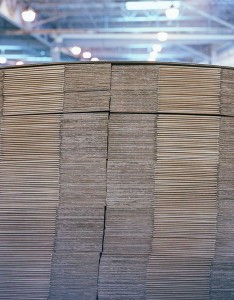 • Regular slotted containers
• Corrugated trays
• Custom die cuts
• Full over flap
• Pallet sheets
• Pallet covers
• Bleached board
• Folding carton board
• Kraft
• Liner board
• Corrugated pallets
• Bulk bins
• Container board
• Bakery boards
• Partitions
To learn more about our other products click here:  Poly Bags, Boxes & Corrugated, Stretch & Shrink Film, Containers & Molded Plastics, Bulk Sacks & Totes, Stakkers, and Additional Products.